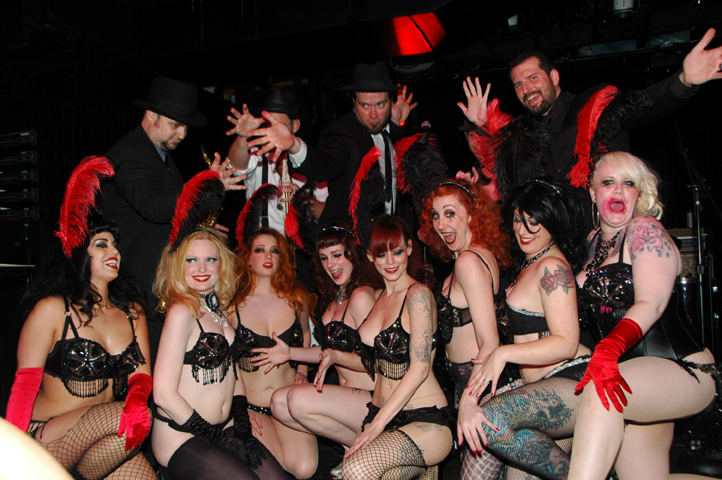 Productions
Ruby occasionally acts as producer.
Her largest event to date was the Devil's Backbone (2003), an event with over 70 performers on both inside and outside stages of Austin's original Emo's. The fundraiser was for Trixi Stix, founder of The Satan's Cheerleaders. It involved multiple bands, including The Flametrick Subs, Honky, and Hobble; punk, industrial, and 1960s go-go sets; a domme spanking booth; roving performance artists; a cadre of rollergirls from both banked and flat tracks; and a massive silent auction.
Other benefits she's produced or co-produced include
Favors for Fortune (Benefit for Miss Fortune, 2017)
Pursuit of Happiness (Suicide Prevention Fundraiser with Alexander the Great, 2016)
Tynkerhelp
Rubber Jennefit
Ruby also partnered with the boys of Mr. Lewis & the Funeral 5 to arrange original burlesque numbers performed to the band's songs for their album release parties. Murder and the Art of Dance and Delirium Tremendous featured dancers from The Jigglewatts Burlesque Revue and Red Light Burlesque. Both shows were at The Parish.